Outshine the Competition with Our Hiring, Branding & Marketing Services
Hire top talent, design & brand like a boss, and dominate with our marketing solutions.








Elevate Your Business with Our All-In-One Solution
Ready to level up your startup or small biz? From snagging top talent, to sprucing up your branding and marketing, we've got it all.
Find Your Dream Team with Our Talent Acquisition Services
Tired of hiring duds? Let us help you find your next rockstar employee!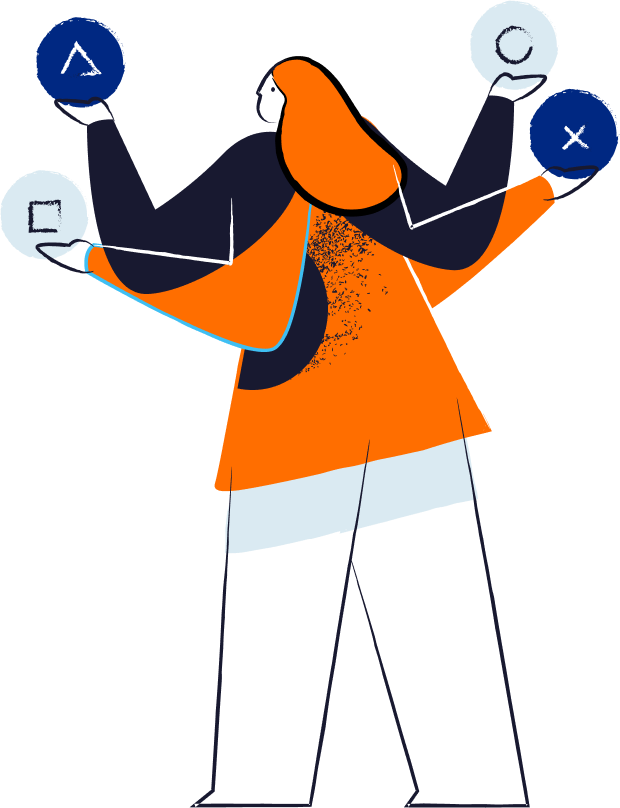 Need Top-Tier Talent? We've got you covered.
Are you tired of wading through a sea of unqualified job applicants? Let us do the dirty work for you! Our team of highly trained professionals will scour the job market to find the perfect fit for your company.
By entrusting us with your hiring needs, you can save valuable time and resources and focus on what you do best - growing your business.
Hire Top Talent without Breaking a Sweat.
Find your next hire faster than a job posting. We've got the best team around, no contest.
Managed by our other brand 'SaaS Talent'.
Stand Out in the Crowd with Our Branding and Design Services
Branding so fresh, your customers will think you're a new business and make you the envy of your industry.
Ready to kick your Branding up a notch? We'll give you the Edge you need.
From logo design to website overhauls, we'll make your brand shine like a diamond. Don't let your company's branding make you the laughing stock of the industry. Our team of design experts will work with you to create a cohesive and visually appealing brand that accurately represents your business.
And the best part? You'll love the results so much, you'll want to give us a hug (we won't judge, promise).
Web Design. Development. UI UX Design.
Marketing Automation. Email Marketing. Content Marketing. Lead Generation.
Don't Blend In, Stand Out with Our Designs.
Because first impressions are everything (and you only get one chance to not suck).
Marketing Strategies that'll Leave Your Competition in the Dust
Tired of your current marketing strategy? We'll bring the sizzle.
Get Your Business in Front of the Right People
As a startup or small business, you have enough to worry about without stressing over your marketing budget. That's where we come in!
Our team of marketing geniuses will develop targeted and effective marketing campaigns that won't drain your bank account and they will make sure your message is heard loud and clear.
Marketing Solutions that won't Break the Bank (or your spirit)
Finally, affordable marketing strategies and solutions that actually work.
Success Stories from Around the World
We must be doing something right, because our clients are already singing our praises.
3S Hospitality Group has been very pleased with the services of both Mr. Rakesh and Mr. Amol with their website development service for our group. They have been very prompt with their service and responses in a timely manner. Their team did exactly how we pictured our website to be. They also met our budget and were very efficient in their time as well. We will be definitely be working with them in the near future and I encourage other parties that are interested in a personal or a company website to go with both Mr. Rakesh, Mr. Amol, and their entire team of website developers.
CEO, 3S Hospitality Group, USA
Rakesh Ghumatkar, founder of thinkbigdigital.co has been a crucial component to the growth of my business. His knowledge and experience helped guide my business to more profitable and effective marketing. He redesigned my LinkedIn profile improved my internet presence and SEO, and led a number of strategies that worked very well for us. He was instrumental in generating sales leads for me. He has a great team of graphic designers. I recommend Rakesh Ghumatkar and his group of companies for his quality of work and professionalism.
Emotional Intelligence Global Trainer, USA
Rakesh and his team have been extremely helpful, responsive and quick in building an amazing website. Rakesh has a great business understanding and excellent communication skills, making the technical process of creating a website very easy and efficient. On the technical side, Amol led the development and has demonstrated an outstanding quality of service and delivery.
Director at Auremis Consulting, UK
Amol Firke and his team at Think Big Digital were an absolute pleasure to work with while doing our design work. Their expertise, design sense, and understanding of the end goal made the process a breeze. They really know their stuff. They are friendly and have the latest design trends to keep your business design current, and the turnaround time is incredible. This is a company you can really trust. I would recommend Think Big Digital to anyone starting a new business and wanting to build a beautiful online presence.
Owner at Topgrade, Ex-Zomato, Ex-Amazon, Ex-Quikr, Ex-Bigbasket
If anyone is looking to create a website that aligns with who you are and what you represent. I recommend Think Big Digital - Rakesh Ghumatkar is the best in the business. His team listens first and spends all the time needed to bring your vision alive. They will be with you from idea to product/website.
Co-Founder, Managing Partner at Scalepex
With a new website that's easy to navigate for our customers and an AI-based Recruiting Platform, GemTek can more easily service it's clients and candidates in the best way possible. Thank you Amol Firke at Think Big Digital for the great work!!
CEO & Founder, GEMTEK LTD.
I have had a superb experience working with Amol & his team at Think Big Digital. My experience of working with their team has been nothing short of outstanding. First and foremost, the design ideas, customer service and responsiveness displayed by Amol Firke is truly impressive. He offers valuable suggestions and insights throughout the development process. Not only this, but Amol & his team consistently delivered within the agreed-upon timeframes. I wholeheartedly recommend Think Big Digital for any website development needs. Their exceptional customer service, superb design skills, timely delivery, valuable suggestions, and overall pleasant experience make them an outstanding choice for businesses seeking a reliable and skilled website development partner.
Amol helped me create my website for my company. He was very clear and communicative the entire time, helping the project move right along. He was also very patient with my ideas as I thought through my web design ideas. In the end, his team created a very elegant and sleek website that looks professional and showcases our business's organizational culture. I highly recommend him and his company for your web needs.
Julie Santos Sanchez (USA)
CEO & Founder, Chicha Collective
Another massive shout out to the hugely talented Amol Firke for his amazing website and design work in partnership with TM Tronix, couldn't recommend highly enough!
Get Ahead of the Game with Our Talent, Design, and Marketing Services
Don't hesitate, hire us now before your competitors beat you to it.