We bring your

ideas

to life
Design & Branding

are our primary languages, but there's more.😎
Our team is ready to work with you to create a design solution that fits your needs, vision and budget. We work alongside our customers to foster growth and increase their return on investment.
We know that design is important because it allows businesses to maintain long-lasting and ever-present relationships with their audience. It is not a one-time fix, it is an ongoing strategy that helps businesses flourish.
We are committed to using the best practices and staying on top of the latest innovations in digital design and digital marketing.
We are open about what we do and how we do it for our clients to present them with the best long-term value.
We drive experiences for brands with purpose.
Unique, personalized, customized, and optimized. That's our
promise

.✌️
We've brought together the best team possible to help you achieve your design and marketing goals.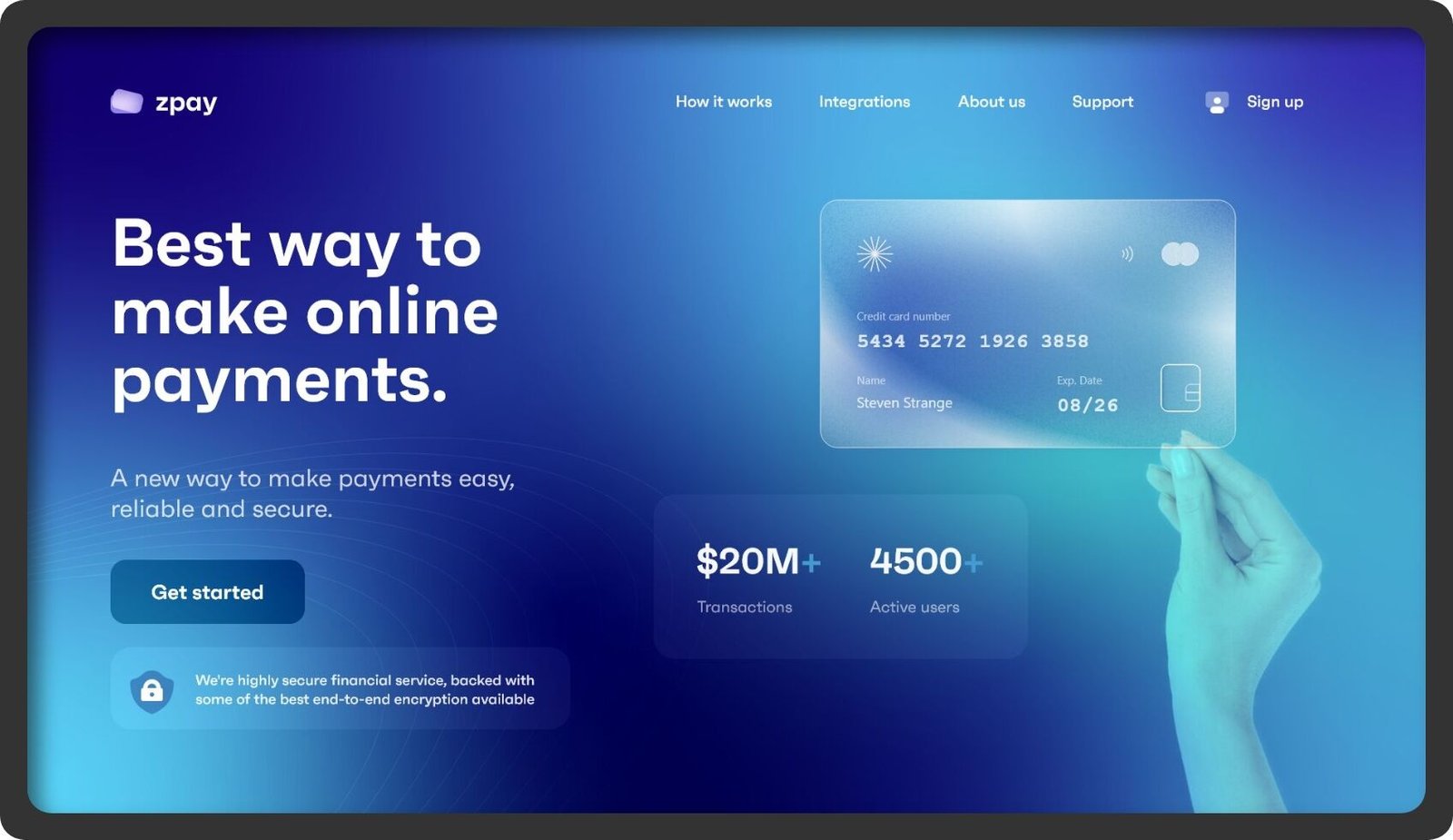 When you collaborate with
Think Big Digital

, it's not just a business decision—you're joining an ecosystem of knowledge-hungry individuals who are committed to helping each other

learn and grow

.📈
We don't just create designs that look awesome — we create designs and develop ideas that give your users a satisfying experience throughout their interaction with your product.
The company of engineers with the
soul of the artist

✨
We create brands that are attached to people. As we create better experiences for your users, we strive to set you up for success by giving you the tools you need.
Design is the silent ambassador of your brand.
We power brands, help businesses hit digital targets, and make the internet look good.
We're a group of
changemakers

🚀 and dreamers, all entrepreneurs at heart💖
We have a strong foundation that makes us eligible.
Founder & CEO of Think Big Digital
A digital marketing veteran with a two-decade experience, Rakesh Ghumatkar specializes primarily in IT Recruitment, Linkedin Recruitment, Sales Lead Generation, All-in-one Outbound Sales by automated lead generation & outbound email marketing, Business Appointment, B2B Leads, IT projects outsourcing and sourcing talented engineers across the USA, UK, Canada, European countries, Australia and India.

He is also a founder and CEO of Perfect People Search, an organization for sourcing and outsourcing skilled talents in India & across the globe.

His constant zeal for innovation and efficiency in operations has helped in effective resolution of business problems, while adding value to businesses.
Co-Founder of Think Big Digital
With an extensive experience of around 8+ years in the industry, Amol Firke comes with an in-depth experience in Design and Digital marketing.

He is a Certified Digital Marketing Master. (CDMM Certified)

Amol believes that 'digital' is much more than a mere marketing medium, playing the role of a catalyst and multiplier across every aspect of business.

He believes when it comes to consumer psychology, 'Design' plays a crucial role. The design experience is the key differentiator in this era.

Starting his career as a Software Programmer, his desire to explore and try new options has gone a long way in making him the Co-Founder of Think Big Digital.

Currently, he helps clients with their Design strategy, Marketing objectives, Business challenges and understanding Consumer dynamics.
Success stories


from around the world.🤩
Our happy clients are already recommending us.
3S Hospitality Group has been very pleased with the services of both Mr. Rakesh and Mr. Amol with their website development service for our group. They have been very prompt with their service and responses in a timely manner.Their team did exactly how we pictured our website to be. They also met our budget and were very efficient in their time as well.We will be definitely be working with them in the near future and I encourage other parties that are interested in a personal or a company website to go with both Mr. Rakesh, Mr. Amol, and their entire team of website developers.
Shaan Ibrahim
CEO, 3S Hospitality Group, USA
If anyone is looking to create a website that aligns with who you are and what you represent. I recommend Think Big Digital - Rakesh Ghumatkar is the best in the business. His team listens first and spends all the time needed to bring your vision alive. They will be with you from idea to product/website.
Naveed Patel
Co-Founder, Managing Partner at Scalepex
Rakesh and his team have been extremely helpful, responsive and quick in building an amazing website. Rakesh has a great business understanding and excellent communication skills, making the technical process of creating a website very easy and efficient. On the technical side, Amol led the development and has demonstrated an outstanding quality of service and delivery.
Aurelien Mir
Director at Auremis Consulting, UK
Rakesh Ghumatkar, founder of thinkbigdigital.co has been a crucial component to the growth of my business. His knowledge and experience helped guide my business to more profitable and effective marketing. He redesigned my LinkedIn profile improved my internet presence and SEO, and led a number of strategies that worked very well for us. He was instrumental in generating sales leads for me. He has a great team of graphic designers. I recommend Rakesh Ghumatkar and his group of companies for his quality of work and professionalism.
Trushar Mody
Emotional Intelligence Global Trainer, USA
With a new website that's easy to navigate for our customers and an AI-based Recruiting Platform, GemTek can more easily service it's clients and candidates in the best way possible.
Thank you Amol Firke at Think Big Digital for the great work!!
Gina Matteson
CEO & FOUNDER, GEMTEK LTD.
— you're in a good company
Get your Brand Noticed,

Drive Sales

.🤑
Attract new customers and increase sales by investing in the right brand design for your company.